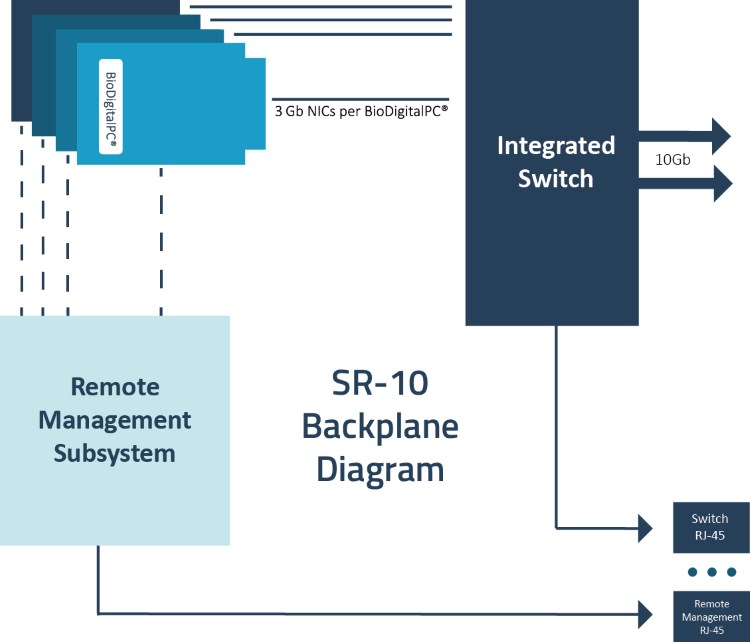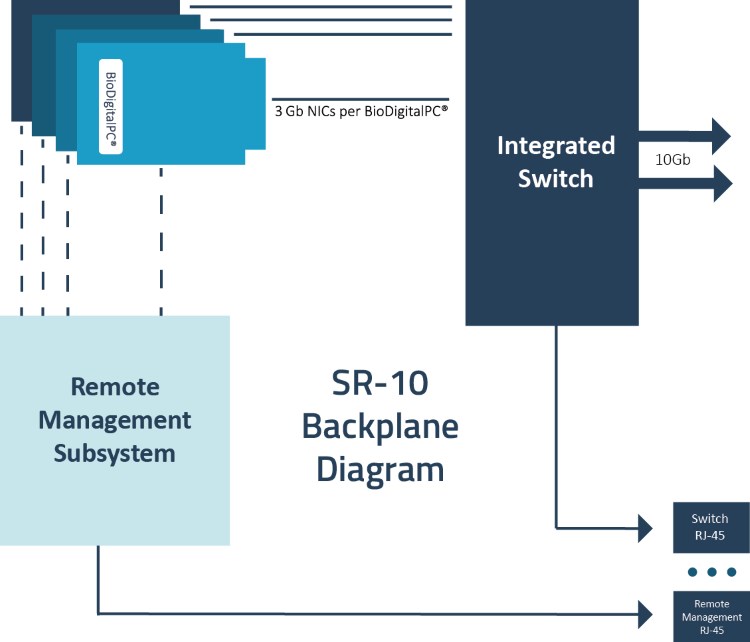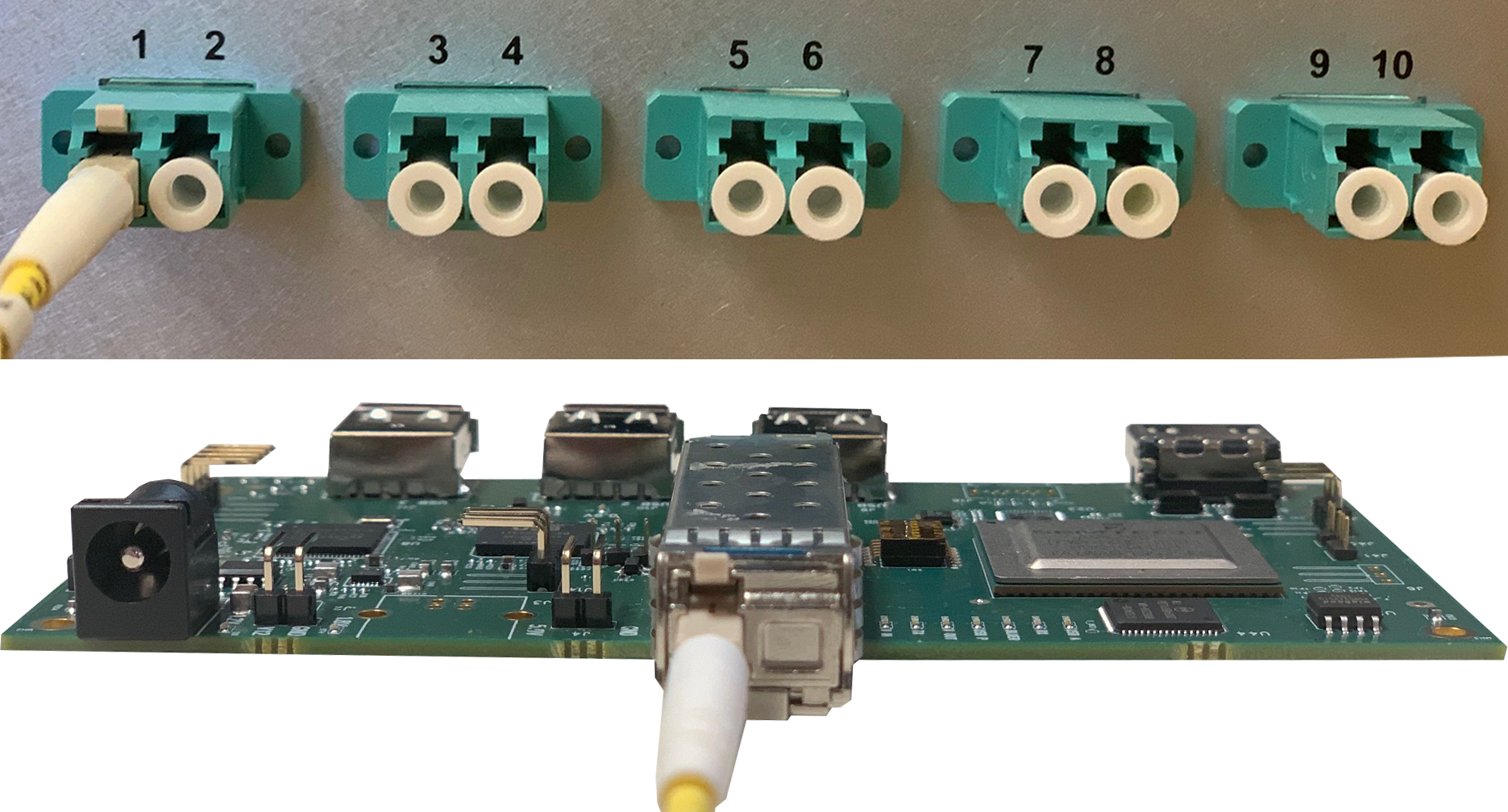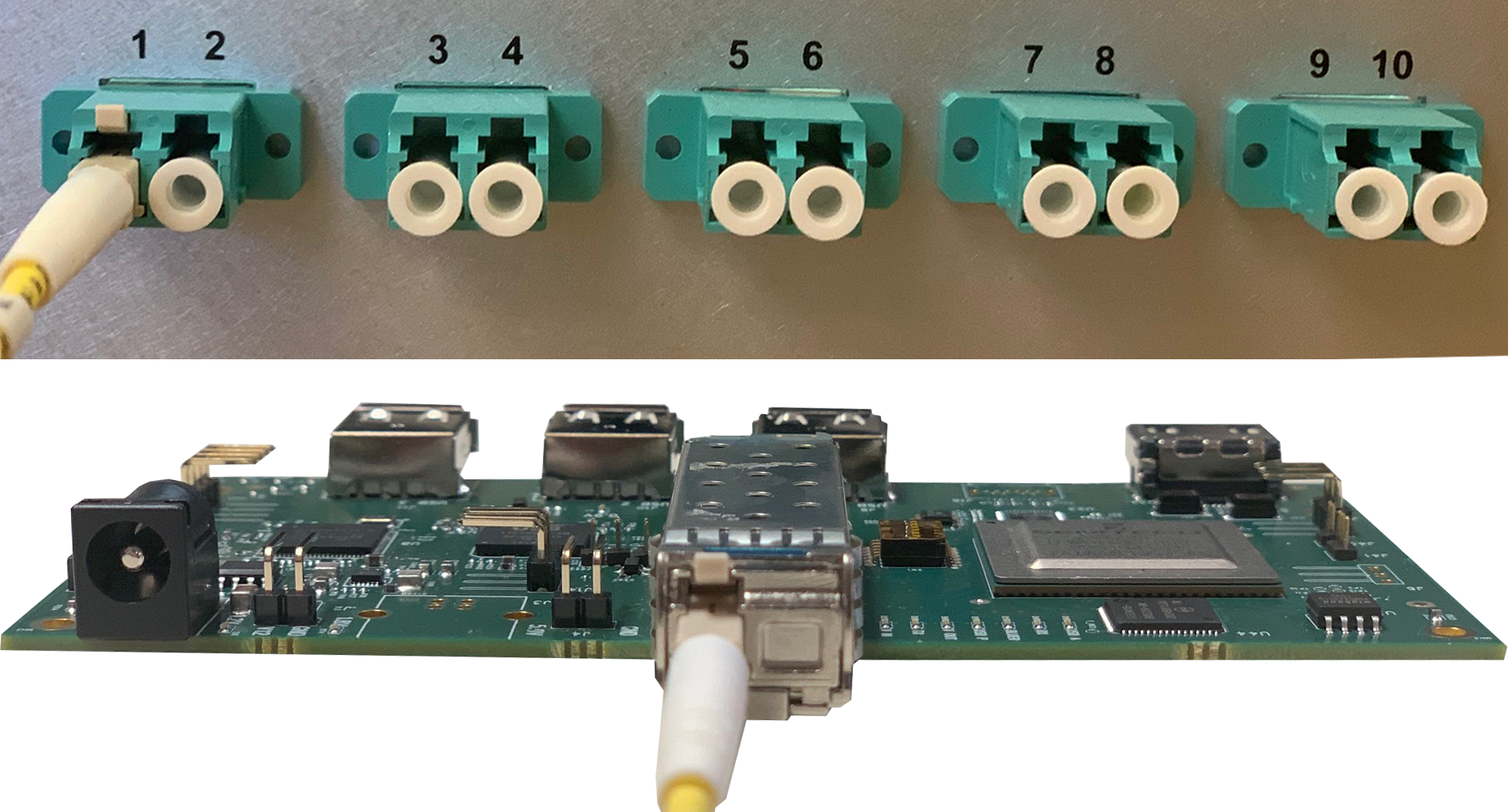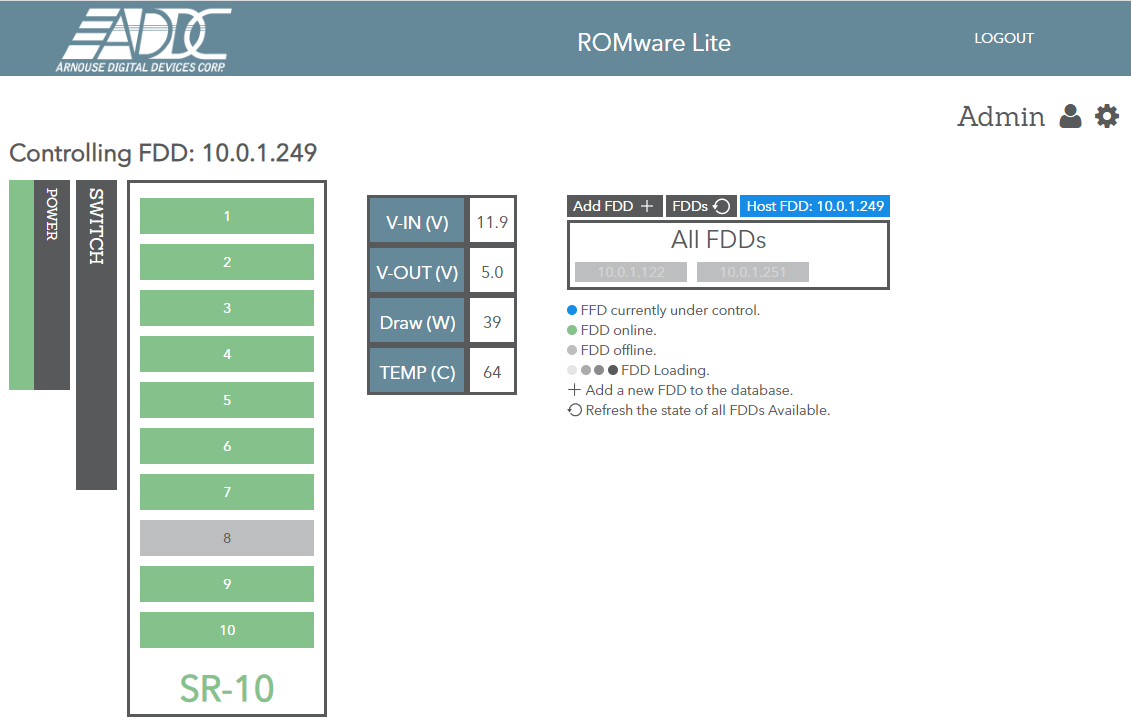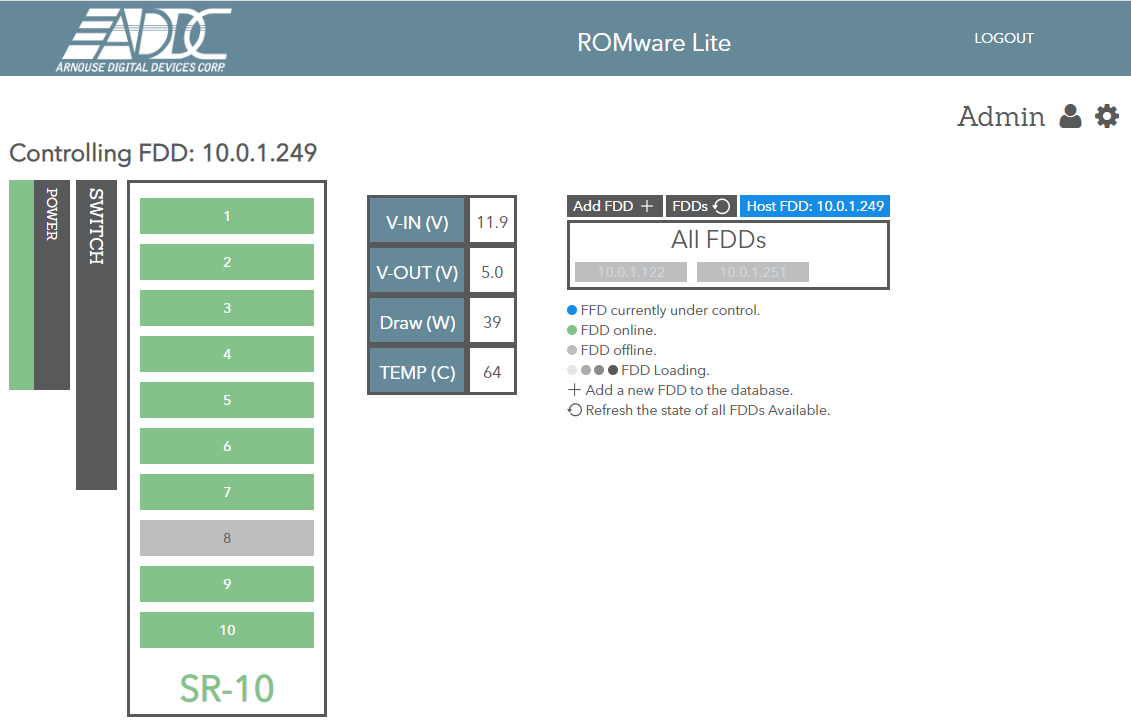 FEATURES
---

 Holds 20 Cards

2U height

3.5″H x 19″W x 24″D

<400 watts w/ Cards
SR20-FDD
Remote Desktop Infrastructure (RDI)
Arnouse Digital Devices, Corp. (ADDC) is proud to announce the SR20-FDD. The SR20-FDD conforms to the standard 19″ rack, is 2U tall, and allows for 20 BioDigitalPCs® to be remotely operated via fiber optic cable KVM (up to 30 km).
The SR20-FDD is Comprised of two SR-10 Module. The SR-10 module comes with 10 BioDigitalPC
®
docking stations, each with 1 USB 2.0, 1 Mini-DisplayPort, and 3 Gigabit NICs. All 30 Gigabit NICs are then connected to a shared managed Ethernet switch with 2 SFP+ 10Gb interconnects.
The SR20-FDD combines the power of the SR10 module with a long-distance fiber KVM. Each PC Card has its own KVM over fiber optic adapter to allow an additional remote operation of the PC Card and its software applications. The SR20-FDD can operate unattended once is properly installed and configured for remote KVM operation (up to 30km). The remote users can have as much control of each PC Card as allowed by the system administrator. Each user may be able to login and logout of the PC Card and operate applications also as allowed by the System Administrator.
The SR-20 module also includes a remote power management web GUI, so you can monitor and control the power for each of the 10 BioDigitalPCs® that are connected to it.
---
Touch Screen Display Power Control
The SR20-FDD is equipped with a front panel touchscreen display. The touchscreen serves as a power manager for each of the 20 BioDigitalPCs®; it conveniently allows you to power on, power off, or reset any of the PC cards inserted in the SR-10.
A Fully Scaled Out a SR20-FDD is a Force to be Reckoned With. When completely scaled out, the SR20-FDD allows for 20 BioDigitalPC
®
server cards to contain 20 to 80 CPU cores, up to 320GB of DDR4 RAM, and up to 20TB of onboard NVMe SSD storage.
SKU: ADDC-SR20-FDD
Size: 3.5″H x 19″ W x 24″D
Weight: 28 lbs fully loaded with 20 BioDigitalPC® cards
AC Power: 100-240V, single phase, dual power supply
Max Server Cards:

20 BioDigitalPC® x86 Desktop cards
2-4 CPU cores per desktop
8-16GB of DDR4 RAM per desktop (32GB soon)
1 TB onboard NVMe SSD per desktop

Remote Management: (1) Remote Power Management Web GUI
SR-10 Modules: 2
Each SR-10 Module Incl:

Max (10) BioDigitalPC® Slots
(1) Integrated Layer 2 Switch, with:

(2) 10Gb SFP+ connections
(1) RJ-45 1Gb connection
(1) RJ-45 1Gb Switch Web GUI connection
(1) RJ-45 10/100Mbps switch management port