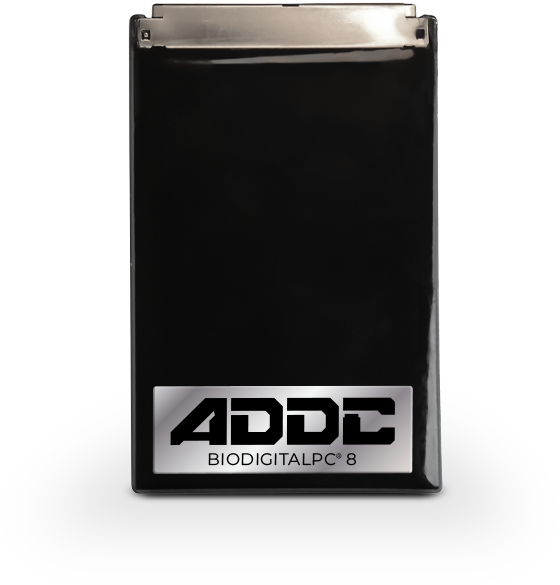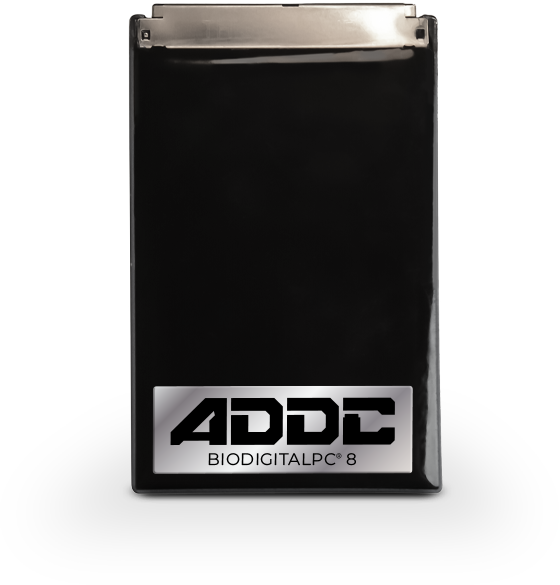 FEATURES
---

 84mm x 54mm x 6.5mm

 2oz

 7 watts
Arnouse Digital Devices, Corp. (ADDC) is proud to introduce the latest in its BioDigitalPC® line of products. The BioDigitalPC® 8 is the 4th generation of BioDigitalPC®, the first credit card-sized, rugged, x86 computer. It is equipped with a quad-core x86 processor, 8GB DDR3 and 128GB of ultra high-speed storage.
Green by Design
The BioDigitalPC® 8 is powered with a simple 5VDC input and consumes about 8W. Input/Output signals include 5VDC in, four USB 2.0, one USB 3.0, two PCIe x1 Gen 2, and one DisplayPort++: servicing HDMI, DP, DVI and VGA video outputs. The BioDigitalPC® 8 also includes the Trusted Platform Module(TPM) for the highest computing security.
Versatile and Rugged
The BioDigitalPC® 8 is able to run any x86 operating system including Windows, Windows Server, VMWare, LINUX, CentOS, RHEL, Ubuntu and many others. It is fully compatible with older BioDigitalPC® docking stations and is ready to provide a mobile computing experience with just a moment's notice. The card is hot-swappable and contains built-in graphics.
All BioDigitalPC® cards have a waterproof, dustproof, fire-resistant and rugged epoxy coating. Ringed with anodized aluminum, BioDigitalPC® cards are able to resist the worst operating conditions. The BioDigitalPC® 8 is available in commercial and industrial operating temperatures and is able to withstand about 3,000G.
SKU: ADDC-PC8C-8-128
Processor: AMD GX-412HC
# of Cores (Threads): 4
TDP (CPU/GPU): 7W
USB 3.0: 1
CPU Freq. Base (Burst): 1.2GHz (1GHz)
DDR4 RAM: 8 GB
SSD: 128Gb
Virtualization: VT-X, VT-d, DASH
Trusted Platform Module
AMD Trust PSP